DISABLED PARKING
Disabled parking is a growing problem that affects the lives of many disabled people. Our staff often get thanked for carrying out checks on disabled bays, as these bays are very important to the quality of life for blue badge holders. People often park in these bays because they are usually located close to the place they want to be, especially in bad weather. This is, of course, not fair on people who need the spaces. When HX Car Park Management is commissioned to complete regular checks on these disabled parking spaces, the level of abuse that these bays receive has been shown to drop dramatically.
HX Car Park Management can offer the following services relating to disabled parking:
A free enforcement service;
Signage installation;
The control and reduction of abusive parking;
Increased customer satisfaction.
With the use of our 'Disabled Parking Only' parking schemes, we are able to enforce parking restrictions on those who abuse your disabled parking facilities. Should a motorist without a Blue Badge decide to park in a disabled bay, we can issue them with either a parking charge notice (PCN) or a warning notice. Disabled bays are often overlooked by car park management firms, but HX Car Park Management fully understand how important these bays are to the people in need.
HELPING  YOUR CUSTOMERS AND STAFF
With a proactive car park management scheme monitoring the situation, it is guaranteed that the level of abuse will reduce dramatically. In turn, those customers and staff who need these bays can park where they are entitled to park and go about their daily business with as little hassle as possible.
AS A CORPORATE MEMBER OF DISABLED MOTORING UK (DMUK)
We can clearly demonstrate to our clients that we are committed to disabled people, seeking to impact positively on their lives and willing to strive towards an ethical way of providing services in the car parks we manage.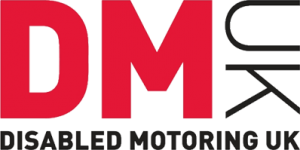 Contacting us is easy...
If you have a question about our services or equipment, would like a free survey or simply want to hear more about the unique way we do things at HX, our team is here to help.