A Friendlier Approach to Car Park Management
Mon Mar 2018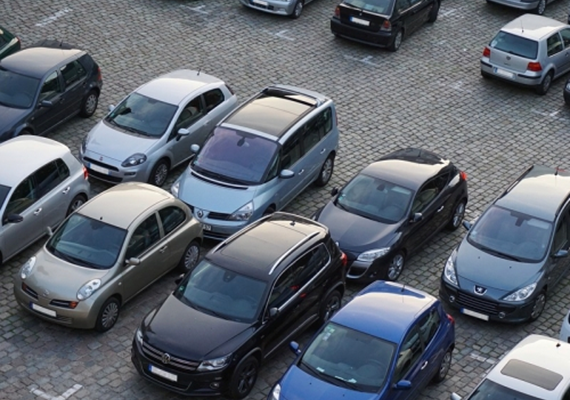 A Friendlier Approach to Car Park Management
HX Car Park Management Ltd was founded in 2014 and now has 10 employees and multiple ANPR (automatic number plate recognition) sites. The company is based in Huddersfield, West Yorkshire and specialises in offering national coverage with local knowledge, with area managers based throughout the UK and designated account managers ensuring clear communication and efficient response to queries. Our specialities include car park management, car park enforcement, ANPR systems and pay and display. Here at HX, we pride ourselves on our unique and friendly approach to car park management.
Our Unique Approach to Car Park Management
At HX Car Park Management, we pride ourselves on our fresh and modern approach to the everyday running of our nation's car parks. Our key value is transparency and we strive to build trust with the British public. We achieve this through our fair and rational approach to enforcement, always making the issuing of a ticket our last resort. Car park management firms can often face negative stereotypes in the public eye; we are seen as greedy, uncompromising and all too eager to issue a parking charge notice (PCN) in the interest of turning a quick profit. HX Car Park Management, however, believes in doing things differently.
Always Giving the Benefit of the Doubt
This can be best demonstrated in the way that we will never issue a parking charge to a vehicle's windscreen. Likewise, we will always give a case ample consideration before issuing a ticket, with every case being cross-referenced by trained individuals within our office. This allows us to ensure every ticket we process has been issued correctly. In the instance of car parks that require the customer to remember their number plate and subsequently enter it into a machine when paying for their parking, we will always make allowances for human error. For example, if one of our automatic number plate recognition (ANPR) cameras detects that one vehicle in the car park has not paid for its parking, we will look at the parking tickets purchased within the correct time period for that day for any similar number plates. Where we find a ticket purchased with up to two digits' difference from the number plate in question, we will give the vehicle owner the benefit of the doubt and dismiss the case as human error.
Avoiding Confrontation with ANPR Systems
ANPR systems have represented one of the biggest changes to the car park management industry in recent years. ANPR systems operate through day and night and negate the need for a traffic warden's supervision. At HX Car Park Management, we enjoy the non-confrontational approach that these systems can offer and feel that this complements our transparent and trustworthy approach to car park management. The introduction of ANPR systems has added a new level of factual data, efficiency and reliability to the car park industry which will continue into the future.
HX Car Park Management Can Manage Your Land
If you want your land managed in a friendlier way, such as to encourage trust between you and your customers, please feel free to contact HX Car Park Management on 03330 066316, or fill out our contact form, and we will be happy to discuss how we can help you.
Contacting us is easy...
If you have a question about our services or equipment, would like a free survey or simply want to hear more about the unique way we do things at HX, our team is here to help.