Autonomous Vehicles and the Future of Car Park Management
Wed Nov 2018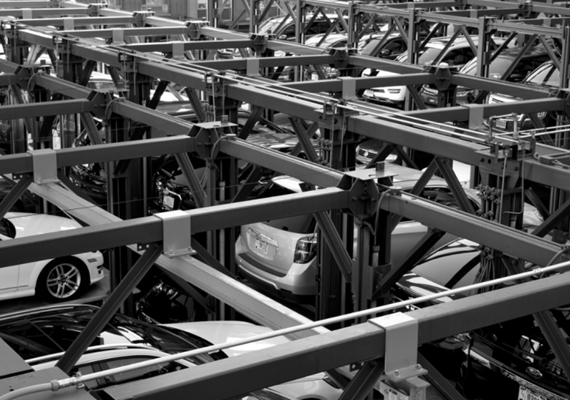 Last week, a number of our HX team members attended the International Parking Community (IPC) Annual Conference. We were lucky enough to hear some fascinating talks with regards to the future of the car park management industry, but one of the hottest topics was, understandably, autonomous vehicles.
With the introduction of autonomous vehicles becoming more and more of a reality with every passing day, the pros and cons of driverless transport are hotly debated. There is frequent discussion surrounding productivity, environmental impact, congestion, safety and so on, but how will it affect car park management.
How Will Autonomous Vehicles Affect Car Park Management?
It goes without saying that the move to autonomous vehicles would have a huge impact on the car park management industry. In this article, we'll speculate as to the specifics of these changes, according to research carried out thus far.
Cars That Park Themselves
Research conducted by the British Parking Association (BPA) showed that the average British motorist spends four days (90.5 hours) per year looking for parking. This is over five times the American average. In the future, autonomous vehicles will be able to drop their owners off at the relevant location and then disappear off to park themselves, saving the motoring public hours of time usually spent looking for a parking space.
Increasing a Car Park's Maximum Capacity
A recent study from the University of Toronto explored the impact of autonomous vehicles on car park management, specifically with reference to how driverless vehicles can help to free up parking space in towns and cities.
Firstly, in the age of autonomous vehicles, parking spaces will likely be smaller. If the vehicle owner has already been dropped off at the point of arrival, the vehicle can be parked in a much smaller space, as there is no requirement to open the doors once the vehicle is parked.
Secondly, it will be more acceptable for vehicles to block each other in; if a vehicle needs to leave, it will be able to signal the surrounding vehicles to move out of its way. Traditional car parks are designed in an "island" layout, whereby cars are able to pull in and out of any space freely, without being blocked in. In the era of autonomous vehicles, however, car parks will be designed akin to solid grids, whereby the outer cars will move out of the way when an inner car needs to enter or exit.
The theory behind this system is nicely visualised here:
Researchers at the University of Toronto tested this grid layout extensively in order to ascertain the optimum size for storage whilst also requiring the fewest possible movements in order to free any given vehicle. The researchers simulated a variety of possible layouts and used artificial intelligence to optimise the model for fewest possible relocations and maximum capacity. In optimum scenarios, the layout was able to accommodate 87% more cars than a conventional car park.
The theorised system is also much more flexible in terms of adapting supply to meet changes in demand, as the layout can be altered to accommodate additional vehicles or create more space.
Cutting-Edge Car Park Management with HX
Although the mass consumption of autonomous vehicles remains a little way off, the car park management industry is already adapting in a number of ways in accordance with new technology and wider societal changes. HX Car Park Management offers the most up-to-date technology in relation to car park management, including state of the art 4G technology and ANPR reporting. To find out more, call us today on 03330 066 316, or email sales@hx-pcn.com.
Find out more on our website.
Contacting us is easy...
If you have a question about our services or equipment, would like a free survey or simply want to hear more about the unique way we do things at HX, our team is here to help.