Calls for Ethical Car Park Management in Hospitals as Petition Handed to Downing Street
Mon Sep 2018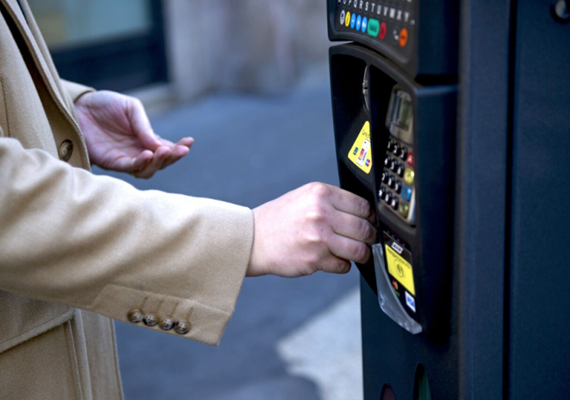 The issue of our hospitals' car parks, and how ethically these car parks are managed, has long been in contention. These tensions came to a head this week, resulting in the submission to Downing Street of a petition to scrap hospital parking fees throughout the UK.
25,000 sign petition for ethical management of hospital car parks
A petition to scrap NHS parking charges was delivered to Downing Street this morning, with 25,000 signatures. The petition was delivered to 10 Downing Street by FairFuel UK and Conservative MP Robert Halfon.
"(Charging for hospital parking) is a stealth tax, it is social injustice and it has got to stop," said Howard Cox, founder of FairFuel UK. "Technology has moved on. It is easier to monitor people parking wrongly."
Cox argues that, with recent advancements in car park management technology, such as staff whitelisting, it should be possible to clamp down on the abuse of free hospital parking, without enforcing blanket charges on all who park there.
"The technology is there for people to police the car parks," said Cox.
The petition references previously issued government guidance pertaining to hospital parking charges, saying, "In 2014, the Government introduced guidance suggesting free or reduced parking should be available for staff, blue badge holders and gravely ill relatives. Since then, 47% of hospitals have increased their hourly parking charges and almost half still charge blue badge holders."
The Government has argued that removing hospital parking charges entirely would lead to a loss of £200 million from patient care budgets and would mean that, due to public abuse, fewer car parking spaces would be available to staff, patients and visitors.
Management of hospital car parks has long been in contention
NHS parking charges have been a hot topic throughout 2018. At the beginning of the year, the NHS began campaigning for fairer treatment of its visitors and staff, following an instance in which NHS workers in Cardiff were charged £70,000 in Parking Charge Notices (PCNs) from the private company managing the hospital's car parks. The court-ruling affected everyone from cleaners to doctors and the average parking charge was £900 per person, which led to many NHS workers feeling that their wages could not cover their parking charges.
In July of this year, one of the UK's largest hospital parking management companies came under fire following a rise in profits. Accounts showed that the company made a £9.8 million pre-tax profit in 2017, rising 48% from £6.6 million on the previous year. This led to drivers and patients accusing the company of "profiting from the sick".
Ethical Car Park Management with HX
HX Car Park Management is committed to the fair and ethical treatment of NHS visitors and staff. Our key value is transparency and we are always striving to build trust with the British public. We achieve this through our fair and rational approach to car park enforcement, always making the issuing of a ticket our last resort.
With staff permit schemes, automatic number plate recognition (ANPR) systems and all packages bespoke to requirements, we can perfectly tailor our car park management services towards the unique requirements of the NHS.
To find out more about the services offered by HX Car Park Management, please feel free to contact us. You can call us on 03330 066 316, email sales@hx-pcn.com, or fill out a contact form on our website.
Contacting us is easy...
If you have a question about our services or equipment, would like a free survey or simply want to hear more about the unique way we do things at HX, our team is here to help.