Car Park Management During the Festive Period
Wed Dec 2021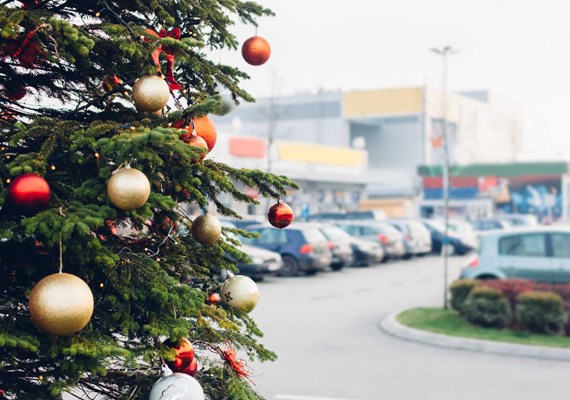 As we have now officially entered the 'festive period' we expect to see a large increase in the number of patrons visiting our car parks. That being said, we feel a great responsibility to remind motorists about the importance of reading car park signs thoroughly upon entering any private land.
Despite the recent news of the Omicron Coronavirus case detection, and the return of mandatory face masks in shops and on public transport, shops, and retail parks are predicted to be busier than ever. With many families refraining from spending Christmas together last year due to the virus it is predicted that many will be making up for that time.
Improving Customer Experience
Parking restrictions can often feel as though hard to determine, especially if you're in a rush or you're in an area that is unfamiliar. In a survey conducted by The AA, more than 1 in 5 participants who had been given a PCN didn't even know they'd done anything wrong at the time of parking. Here at HX, we aim to provide create a seamless shopping experience for customers, and work together with landowners to prevent PCN's being issued through neglect of the car park. With clear and unambiguous signage, extra warden presence on-site to help direct motorists, and clearly stated grace periods to give sufficient time to read terms and conditions, we believe our services are beneficial to both customers and landowner. More so at this time of year!
Standard Terms and Conditions of Private Car Parks
In order to get the most out of a Christmas shopping experience this year, it's important to remember these standard practice terms and conditions which cover most privately managed car parks;
Ensure all terms and conditions are understood before committing to parking your vehicle
Do not stop or park on yellow or hatched lines
Check that all four tyres are parked wholly within the bay markings
If visiting a pay and display site, ensure full and exact vehicle registration is entered into the parking meter when purchasing your ticket
Ensure you do not overstay by noting the time you entered the car park, especially if the car park has a 'maximum stay' period as you will not have a printed ticket to remind you.
The Christmas rush for gifts and decorations alone can be stressful enough, even without the worry of receiving a PCN, so please don't get caught out! Remember to use the grace period provided (which will be stated on the signage) to understand all terms and conditions of the car park.
To find out how the expert team at HX can use effective car park management in order to improve your customers' shopping experience, contact us today on 03330 066 316, or email sales@hx-pcn.com. Alternatively, you can fill out a contact form on our website and a member of our team will get back to you.
Contacting us is easy...
If you have a question about our services or equipment, would like a free survey or simply want to hear more about the unique way we do things at HX, our team is here to help.