Car Park Management Industry Update: August 2018
Tue Aug 2018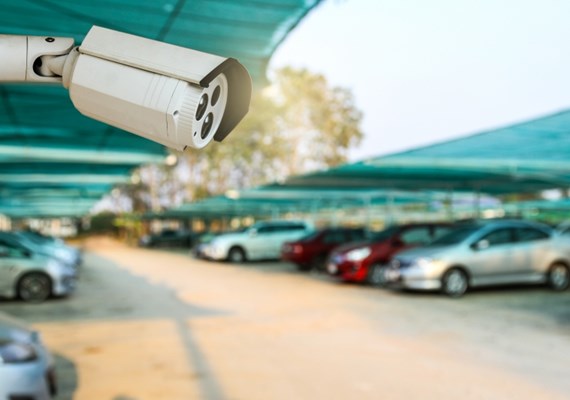 As we are now well over halfway through 2018, we at HX Car Park Management have decided to take a look at changes made within and with respect to the car park management industry so far this year.
The APDS Global Parking Data Standards
The Alliance for Parking Data Standards (APDS) is made up of three organisations: the British Parking Association (BPA), the European Parking Association (EPA) and the International Parking Institute (IPI). These organisations have come together with a mission to manage "the creation of consensus-built, international parking data standards to establish a common language for data elements and definitions in the parking, transport and mobility sectors."
On 17th August 2018, the APDS released Version 1.0 of its Global Parking Data Standards, commencing a consultation period, running until 15th October 2018, in which they are inviting formal feedback on the standards outlined. In theory, these Global Parking Data Standards will allow the seamless integration, compatibility and communication between parking entities, as well as other relevant organisations, such as IT developers, ITS operators, the automotive industry, map providers and further stakeholders.
The APDS describes itself as "a not-for-profit organisation developing, promoting, and managing and maintaining uniform global standards for parking data that will allow organisations to share parking data worldwide". In the event that these standards were adopted by the masses, they would assist in reducing the time and resources required to connect technology solutions to one another, thus allowing companies to reallocate these resources to the innovation of new services and operations and the improvement of user experiences and customer service.
Sir Greg Knight MP's Parking (Code of Practice) Bill
Last month, Sir Greg Knight MP's Bill to enforce a Code of Practice with respect to our nation's car park management passed the committee stage and is now set to be reported in November. The Public Bill Committee for the Parking (Code of Practice) Bill was held on 19th July and it was subsequently stated that the Bill is to be reported without amendment.
HX Car Park Management continues to welcome Sir Greg Knight MP's Bill and looks forward to seeing standards and ethics within our industry raised to a level that we have been upholding for many years.
HX Car Park Management Voids £2.1 Million's Worth of PCNs
In line with our commitment to ethical car park management, HX has always allowed for human error when evaluating the case for a parking charge notice (PCN). This is especially pertinent in the instance of car parks that require the customer to remember their number plate and subsequently enter it into a machine when paying for their parking.
As an example, if one of our automatic number plate recognition (ANPR) cameras detects that one vehicle in the car park has not paid for its parking, we will look at the parking tickets purchased within the correct time period for that day for any similar number plates. Where we find a ticket purchased with up to two digits' difference from the number plate in question, we will give the vehicle owner the benefit of the doubt and dismiss the case as human error.
It gives us great pleasure to announce that, in accordance with this policy, HX Car Park Management has voided over 35,000 PCNs nationwide since the start of 2017, amounting to just under £2.1 million.
Ethical Car Park Management with HX
Do you require advice on managing a car park on your land? If you would like to find out how your land could be managed in a manner that is ethical, respectful and fair, please do not hesitate to contact HX Car Park Management today on 03330 066316, or you can find out more on our website.
Contacting us is easy...
If you have a question about our services or equipment, would like a free survey or simply want to hear more about the unique way we do things at HX, our team is here to help.