Cashless Parking Systems
Sun Aug 2020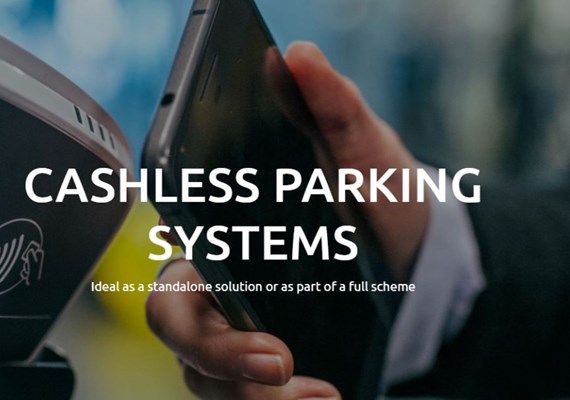 CASHLESS PARKING SYSTEMS
It's finally starting to feel like some sort of normality is returning to our everyday lives.
In truth though, the coronavirus pandemic has left a lasting legacy on how we go about our business on a daily basis and we at HX Car Park Management are more than aware of that, prompting a tailored way of thinking.
It's great to see shoppers, customers and patrons slowly starting to return to our car parks, but with that, of course, comes a responsibility to ensure we offer options to keep them safe and protected. Our ANPR data shows us that we are within 10% of vehicle movements prior to lockdown.
The message from the government has always been clear: "Wash your hands and kill the virus" and that has been at the forefront of our minds as we try do our bit to make the return to daily life a safer one.
Contactless payments is an obvious option. It has now become much more of the norm in modern life, although coronavirus has likely accelerated the rise of this kind of payment method, not only in our car parks, but also in shops. We already offered this as an option but now we have been able to go a step further.
In addition to a contactless payment method we have now introduced a new "Park and Sanitise" initiative. It pretty much does was it says on the tin, or on the signs we provide to be exact.
You pay for your parking, via a safe contactless system, then simply santise your hands at an adjoining dispenser which uses a hydrolic gel known to kill coronavirus and is recommended by WHO.
It means, at no point, will you have any contact with the dispenser as once the ticket is printed, the gel is automatically released with an led indicator activated to guide users.
It's a clever method too, as dispenser volumes are monitored remotely, enabling timely replenishment, plus it's powered by its own industrial grade internal battery source.
So, yes normal life is slowly returning, but until it does, we have at least got you covered AND cleansed to help protect you along the way.
More information on our contactless solutions can be found on our website or by contacting Vanessa.
07970314641
Contacting us is easy...
If you have a question about our services or equipment, would like a free survey or simply want to hear more about the unique way we do things at HX, our team is here to help.