Ethical Car Park Management: Travellers Stranded in Airport Scam
Mon Apr 2018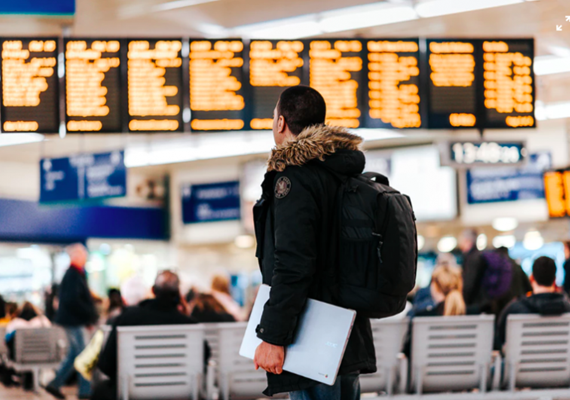 Car Park Management Firms Leaves Travellers Stranded
Passengers have been strongly advised to do their research before booking "meet and greet" car parking services when travelling this summer. This advice comes after dozens of holidaymakers were left stranded at Bristol Airport following a scam by car park management firm Absolutely Secure Airport Parking (ASAP). Customers returned from holiday to find their cars missing, with some having been parked on country roads, in lay-bys and even in a pub car park.
Holidaymakers, some with young children, were stranded for several hours whilst forced to wait for their cars to be returned.
How Can We Avoid Getting Scammed?
Travellers are being advised that they never book with a "meet and greet" car park management firm without first checking that they are accredited by the International Parking Community (IPC) or British Parking Association (BPA). There are a number of steps that can be taken into avoid being scammed by this unethical car park management firms.
Ask for ID when you hand your car over and be sure to get a receipt.
Look at, and take a note of, both your petrol and mileage and drop-off and pick-up of your vehicle.
Take photos and videos of your car, both inside out, before you drop it off and after you pick it up.
Make sure to keep an eye out for accreditation of the car park management firm in question is accredited by the IPC or BPA.
This issue was first reported on 6th April, after travellers on a return flight from Amsterdam were unable to collect their cars from ASAP Bristol. Passengers are said to have attempted to contact the car park management firm on the contact number provided, but no one was picking up the phone. After a wait of several hours, and the police being contacted, an employee of ASAP Bristol arrived on site and informed holidaymakers that their cars could not be returned as the drivers had gone on strike.
Later, however, the reason for the delay was changed to an accident on a nearby main road, which caused panic amongst customers when they checked traffic reports and found that no such incident had been reported. Some customers were still searching for their cars two days after returning to the country. Bristol Airport has been receiving a number of complaints via its social media channels regarding the scam, but a spokesperson has confirmed that ASAP Bristol has nothing to do with the airport.
"The company is an independent business and is not connected to Bristol Airport," said a spokesperson, "As this company is not connected, or the responsibility of Bristol Airport, any complaints will need to be addressed to them directly."
Ethical Car Park Management by HX Car Park Management
HX Car Park Management is an accredited member of the International Parking Community and is a member of the British Parking Association. We pride ourselves in managing our car parks in an ethical manner to give the consumer peace of mind. To this end, we will always make the issuing of a parking charge notice (PCN) our last resort. If you have land that you require managing, please do not hesitate to get in touch via our contact form, emailing us at sales@hx-pcn.com or by calling 03330 066316.
Contacting us is easy...
If you have a question about our services or equipment, would like a free survey or simply want to hear more about the unique way we do things at HX, our team is here to help.