How Car Park Management Has Affected the NHS
Wed Feb 2018
Car park management firm issues £70,000 in parking charges to NHS staff
The NHS is campaigning for fairer treatment of its visitors and staff, following an instance in which NHS workers in Cardiff were charged £70,000 in Parking Charge Notices (PCNs) from the private company managing the hospital car parks. The court-ruling affected everyone from cleaners to doctors and the average parking charge was £900 per person, which led to many NHS workers feeling that their wages could not cover their parking charges.
The staff in question had parking permits which granted them the right to park in designated areas at a cost of £1.05 per day. The issue, however, was that there were simply not enough of these spaces to accommodate all hospital staff and many were hence forced to park in unauthorised areas, which is how they accumulated the hefty parking charges. More than 8,500 car parking permits were issued to NHS staff, but there are only around 1,800 parking spaces on the entire hospital site, meaning that staff demand for parking spaces is massively outweighing supply.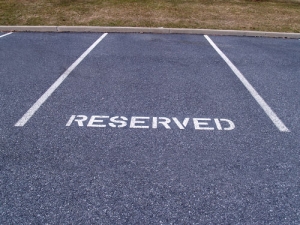 How have these parking charges impacted NHS staff?
"I have to allow 45 minutes to an hour extra to park my car every morning," said staff nurse Felicity Richards. "By the time I get into work there are usually no parking spaces and I have to park off site and quite often I have to park a 20 to 25 minute walk away."
Tina Donnelly, director of the Royal College of Nursing Wales, defended the staff in question and said that she hoped that car parking charges at the hospital would be scrapped by June 2018.
"Due to the current cap on pay, nurses are contacting us with hardship issues, and car parking charges only add to their financial problems," said Donnelly with reference to the parking charges issued to the hospital staff.
According to local parking campaigner Sue Prior, who had assisted the nurses in the preparation of their case, some NHS staff were handing in their notices at the prospect of incurring further parking charges.
The effect on the car park management industry
These issues surrounding NHS parking have, once again, placed car park management firms in a negative light. However, not all car park management firms would have handled the situation in this manner.
HX Car Park Management
HX Car Park Management is committed to the fair treatment of NHS visitors and staff. Our key value is transparency and we strive to build trust with the British public. We achieve this through our fair and rational approach to enforcement, always making the issuing of a ticket our last resort.
With staff permit schemes, automatic number plate recognition (ANPR) systems and all packages bespoke to requirements, we can perfectly tailor our car park management services towards the unique requirements of the NHS.
To find out more about our services, please call us on 03330 066 316, email enquiries@hx-pcn.com, or fill out a contact form.
Contacting us is easy...
If you have a question about our services or equipment, would like a free survey or simply want to hear more about the unique way we do things at HX, our team is here to help.