How parking can heavily influence retail customers shopping experiences
Mon Nov 2020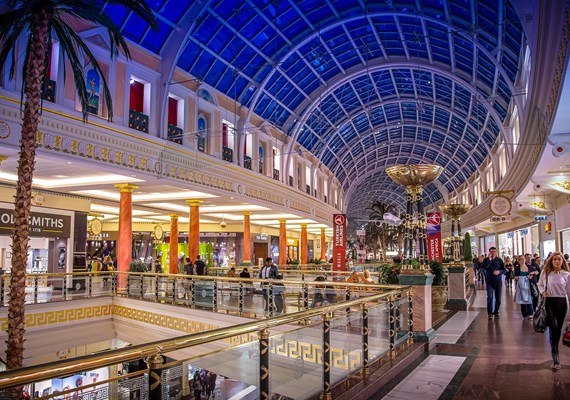 As parking experts, we seize every opportunity to advise our clients about the importance of parking, not only as a source of revenue but also as a source of differentiation. However, it is not unusual to find car parks that are dark, scary and unkempt even in high end shopping centres. Think about your trips to a shopping centre. Imagine that you are at the car park entrance and you can see it is full and several drivers are queueing waiting to find a spot. Is that going to affect your mood? Probably yes, and depending on the difficulty of finding a parking space the negative emotions caused by this episode will influence your entire shopping experience.
It is useful to observe your customer inside the car park, as sometimes people don't express exactly what inconveniences them. For instance, if you notice customers disregarding the rules (going in the opposite direction, speeding, not giving way to other cars or pedestrians, etc.) you need to evaluate the car park directing signage and the internal traffic flow, as maybe your customers can't find the exit or available parking spaces.
It is also necessary to remember that all car park users are either drivers or passengers but always become pedestrians. Therefore, all your strategies must consider their individual needs when inside and outside the vehicle.
A few things to thing about when reviewing your car park;
Entering the car park – do all signage/floor markings clearly direct and advise drivers?

Finding a parking spot – are all bays clearly marked including disabled and mother and child?

Driver to pedestrian transition – are pedestrians clearly and safely guided to exits/shops?

Paying for parking – does the car park provide multiple options to pay with clear and simple-to-use payment stations?

Misuse of car park – is the car park being used correctly and are any systems in place performing to create your revenue stream?

Leaving the car park – can drivers find where they have parked with ease and are exits clearly sign posted?   
The focus on consumer experience is imperative for retail success as physical shops now need to compete with the convenience of online. Therefore, parking strategies must be focused on enhancing the consumer experience contributing to the overall outcome.
All of these important aspects of car park management can be provided by HX, from bay markings to installation of pay and display machine. To find out how we can help improve your customers shopping experience by taking care of your car park then please get in touch with a member of our team today!
If our friendly team of experts can advise you, please get in touch with Vanessa Thornton  - vanessa@hx-pcn.com or call 07970 314641.
More information can also be found on our website: https://hx-pcn-com
Contacting us is easy...
If you have a question about our services or equipment, would like a free survey or simply want to hear more about the unique way we do things at HX, our team is here to help.