HX CAR PARK MANAGEMENT DISCUSS 'DEBT AWARENESS WEEK 2021'
Mon Mar 2021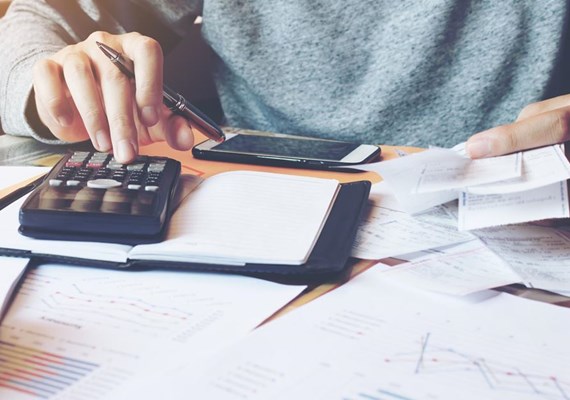 Today marks the first day of Debt Awareness Week 2021, which gives us at HX Car Park Management the opportunity to share the important message that help is available for anyone struggling with debt right now. Whether it be debt from an unpaid parking charge or the build up of unpaid rent, free help and advice can be found with many dedicated services in the UK.
HX Car Park Management Pause Litigation During Covid-19 Lockdown
Worrying about money is something many of us face regularly, now more than ever, and with it only taking a matter of minutes online to sign up for any kind of finance agreement it really is no wonder the amount of people running themselves into money issues and debt is on the rise in the UK. The financial crisis that many people have been facing since last March, when Covid-19 hit Britain, has been concerning to say the least. Here at HX Car Park Management, as the first lockdown hit, we made the decision to pause our litigation and debt recovery process. Unfortunately, that wasn't a choice every business could make and so debt for many increased, at the same time as jobs being lost nationwide.
StepChange Debt Charity
First launched in 2014, Debt Awareness Week is StepChange Debt Charity's annual campaign which aims to open up the conversation around debt and encourage people who need help or advice to seek it out. This could mean getting advice and solutions for an existing debt problem, or it could mean getting hints and tips to deal with early warning signs that a debt problem may be developing. This could include situations like only ever making the minimum payment on a credit card or, something we see quite often, ignoring Parking Charge Notices hoping they will disappear.
The campaign for 2021 is focusing on this key message: 'take #TheFirstStep'.
This year, the campaign runs from 22nd-28th of March and StepChange will be highlighting their key message across their website and social media to help make a change to the lives of those struggling with debt. It is estimated that people in the UK owed £1,696.4 Billion at the end of December 2020. This includes loans, credit cards, Parking Charge debt, car finance debt, overdrafts and arrears.
What Kind of Support is Available
More than 9.5 million UK adults worry about money on a daily basis while half of the UK adult population admit to worrying about money at least once a week. Looking after our mental health is more important than ever, as is keeping a track of our finances and ensuring we are doing our very best to stay out of money problems, but sometimes it's unavoidable when our car breaks down and needs repairing urgently, or the boiler packs in and we need a quick fix until payday. So what support is available to us if we do land ourselves in a pool of debt?
There are many organisations on hand to help support those struggling with money. We've compiled a list of organisations which offer free, expert debt management advice to help tackle your money issues;
StepChange Debt Charity
0800 138 1111
National Debtline
0808 808 4000
Citizens Advice
0800 240 4420
Christians Against Poverty
0800 328 006
And if you've received a Parking Charge Notice or have some form of Parking Charge Debt, we will always advise you to get in touch with the company who issued the charge. At HX Car Park Management our focus is on being a fair and ethical business and we encourage motorists to work with us to resolve their Parking Charge Debts.
Contacting us is easy...
If you have a question about our services or equipment, would like a free survey or simply want to hear more about the unique way we do things at HX, our team is here to help.