HX Car Park Management – SafeContractor Approved
Wed Dec 2020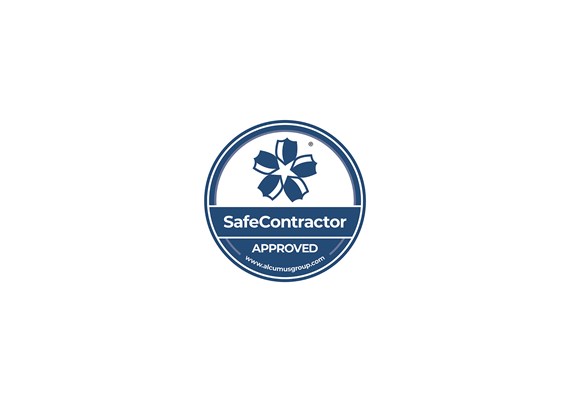 We are delighted to announce that we have again achieved Alcumus SafeContractor Accreditation. This demonstrates our commitment to operating a safe, compliant and ethical business within the car park management industry. Gaining the Alcumus SafeContractor Accreditation has allowed us to take our safe working practices to the next level. We have an excellent Health and Safety record and we like to promote this through accreditations such as this one.
What is the Alcumus SafeContractor Accreditation scheme?
Alcumus SafeContractor is a third-party scheme that assesses the health and safety arrangements, policies and qualifications of contractors. Many major clients recognise the scheme and accept the SafeContractor certificate as confirmation of competency in health and safety practice. The SafeContractor Accreditation allows HX Car Park Management to access and work on sites that we wouldn't have had the opportunity to access without it.
As a car park management company, why is it important to be accredited?
SafeContractor shows that we take health and safety seriously. It was designed to review and audit health and safety policies, procedures and documentation. The installation process of car park management includes performing tasks that, if carried out in an unsafe manor, can cause serious harm to employees, contractors, building works and or the general public. We work with electrics, carry out groundworks and can operate heavy machinery. This means it is imperative for us to have robust health and safety procedures, as well as accurate and up to date risk assessment policies.
What is involved in obtaining the accreditation?
SafeContractor assess all of our health and safety procedures and policies including risk assessments, accident reporting, fire safety policies, COSHH assessments, electrical safety and manual handling policies. Due to the nature of our work as providers of car park management systems, there are also additional specific requirements associated with our industry. These policies and procedures need to comply with health and safety laws in order for us to be approved by the scheme.  Once approved we are then added to the SafeContractor web portal which can be accessed by 450 of their clients, giving them piece of mind when searching for the right contractor to carry out work for them.
How often is SafeContractor Accredditationed renewed?
It is important for us to keep up to date with our accreditation so that we can continue to provide the safest and most trust worth car park management services for our clients. Our accreditation is renewed on an annual basis and all our procedures and policies are updated accordingly to comply with relevant legislation.
By HX Car Par Management being Safe Contractor Approved, it gives you peace of mind that we are a safe company to use. We are incredibly proud of our Health and Safety, as well as our record. By signing up to Safe Contractor we're committed to improving our standards.
To find out more about the services offered by HX Car Park Management, please feel free to contact us. You can call our National Sales Manager, James Cain, on 07570 941279 or alternatively you can email james.cain@hx-pcn.com
Contacting us is easy...
If you have a question about our services or equipment, would like a free survey or simply want to hear more about the unique way we do things at HX, our team is here to help.