Non-Essential Retail Set to Open Next Week
Thu Apr 2021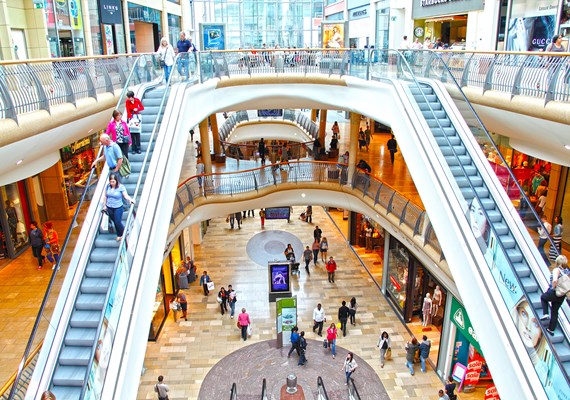 Retailers classed as "non-essential" have been prohibited from physical trade for three-quarters of the last year, missing out on crucial pre-Christmas and Easter trade. As we approach the re-opening of non-essential retail, many organisations have been gearing up for this phase of the road map since Boris Johnson announced the date back in February, with a 4-month process back to normality.
The New "Normal"
Normality as we knew it is still some time away, but with a few rules and precautions in place retailers will be opening up to take that next step closer. A few of the rule's retailers will need to follow include;
Mandatory face masks and social distancing.
Fitting rooms will remain closed.
Large families will be restricted from shopping.
Shoppers will be asked to sanitise their hands upon entry and only touch items they intend to buy.
Every shop with five employees or more will have to complete a written risk assessment - detailing how it plans to keep staff and customers safe.
Queuing should be done outside with large queues being managed by staff.
This added pressure of dealing with Covid-19 measures can be overwhelming for businesses after a long 12 months of uncertainty. According to the Centre for Retail Research, nearly 180,000 retail jobs were lost in 2020. Along with over 17,000 chain stores closing in the same year, including Topshop, Debenhams, and Dorothy Perkins. The impact of Covid-19 on the retail sector will be felt for many years to come and this is all the more reason to support the Great British high street in any way we can from the 12th April.
HX Can Help
At HX, we predominantly work within the retail sector (retail parks and shopping centres) and so we know first-hand just how hard the retail sector has been hit. We can help relieve some of the current pressures by managing busy retail car parks on behalf of our clients.
If our friendly team of experts can advise you, please get in touch with our sales team on 03330 066 316 or alternatively you can email sales@hx-pcn.com
Contacting us is easy...
If you have a question about our services or equipment, would like a free survey or simply want to hear more about the unique way we do things at HX, our team is here to help.