Parking "Code of Practice" Bill Expected to Receive Royal Assent by Easter
Tue Jan 2019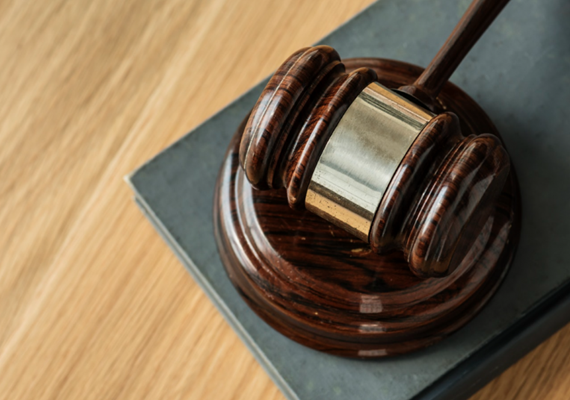 Parking "Code of Practice" Bill Has Second Reading in House of Lords
The Parking "Code of Practice" Bill, sponsored by Sir Greg Knight MP, had its second reading in the House of Lords last week, on Friday 18th January. Next, the Bill should go through the Committee Stage in February, although a date for this to happen is yet to be confirmed. The third and final reading and report stage would then be expected to take place in March and we anticipate that the Bill will receive Royal Assent by around Easter time. This comes almost two years after the Bill was first presented to Parliament.
The House of Lords Library has released a summary of the Bill on the UK Parliament website, along with a briefing note setting out the Bill, its clauses and their intentions for Lords' consideration. This includes a bibliography of the full journey of the Bill, along with any associated statements.
HX's Statement on the Parking "Code of Practice" Bill
At HX Car Park Management, we welcome this new Bill and believe there are a number of ways in which it will benefit both the car park management industry and the motoring public.
(Read: 3 Ways in Which the Parking "Code of Practice" Bill is Good for the Car Park Management Industry)
As great advocates of a fairer and less profit-oriented approach to car park management, we greatly look forward to seeing industry standards as a whole being raised to the level that we have been striving towards for many years.
At HX Car Park Management, we believe that the car park management industry is changing for the better and we are excited to witness the effects of Sir Greg Knight's Parking "Code of Practice" Bill on industry standards. We hold onto hope that the industry will soon be seen in a far more positive light by the general public and that the stereotypes of old, depicting traffic wardens and car park management companies as the common enemy, will soon be forgotten and will make way for a new era of ethical car park management.
Ethical Car Park Management with HX
Our practices reflect our commitment to ethical car park management. This can be demonstrated, for example, by our use of Automatic Number Plate Recognition (ANPR) cameras to provide a fair and non-confrontational approach to enforcement. Similarly, we make allowances for human error and will not issue a Parking Charge Notice (PCN) in any instance whereby the customer has entered their number plate incorrectly by up to two digits.
Here at HX, we offer a range of car park management services to suit every piece of land. This ranges from Automatic Number Plate Recognition (ANPR), to Pay & Display and even Permit Parking. If you would like to find out about managing a car park ethically on your land, you can do so by contacting HX Car Park Management on 03330 066 316, or by filling out the contact form below.
Contacting us is easy...
If you have a question about our services or equipment, would like a free survey or simply want to hear more about the unique way we do things at HX, our team is here to help.