Parking outrage as double yellow lines painted under cars
Tue Mar 2018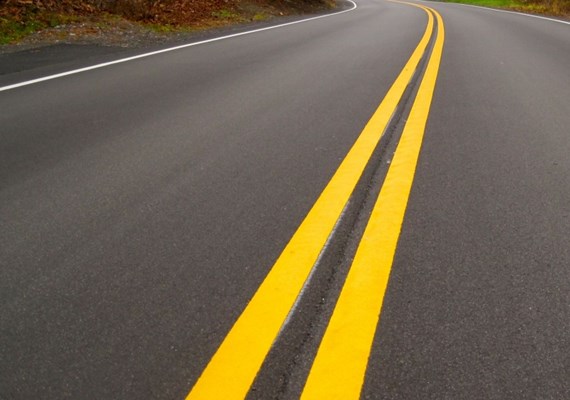 In what is being considered to be a very unfair approach to car parking management, two residents of George Hall Court, sheltered accommodation in Swindon, have received parking charge notices from the local council to the value of £70, after double yellow lines were painted under their vehicles.
Members of the public living in the vicinity claim to have witnessed council workers on their hands and knees painting the double yellow lines beneath the vehicles of two residents, who were parked in bay parking spaces. These spaces have apparently been parked in by residents at the 35-flat block since its opening 25 years ago.
Around a week prior to the event, Borough council vans came and put up signs in the area warning of planned works, but residents claim that they were repeatedly assured by the local council that no yellow lines would be added.
The two residents fined were Don Connell, aged 70, and Colin Dent, aged 82.
"I'm 82 – this is the first ticket I've ever had," said Dent.
According to Swindon Borough Council, workers had simply restored the double yellow lines that had been in place on the portion of road in question prior to the Cavendish Square Development, which began ten years ago in 2008.
The council claims that the double yellow lines were repainting following a complaint by a resident, claiming that parking there posed a severe road safety hazard.
"People have been parking there since it opened 25 years ago," said Maddie Hathaway-Mills, vice chairman of the Tenants Association for Sheltered Housing (TASH), with reference to the parking spaces outside George Hall Court. She added that parking in the nearby Cavendish Square car park could invalidate the residents' car insurance.
When borough council workers came to put up the initial signage warning of works, TASH spoke with the borough's Highways and Sheltered Accommodation Departments, both of which apparently assured the group that no double yellow lines would be painted.
The signs in question were subsequently removed, but reappeared after a few days, which led TASH to arrange a meeting with the head of Borough Council's Sheltered Housing Department, Mark Barnet.
"Again, we got told it wasn't going to happen, then less than 24 hours later they do this," said Hathaway-Mills.
Swindon Borough Council claim that a Traffic Regulation Order had been implemented on Royston Road when the area was redeveloped in the 1990s.
"Unfortunately, for some reason the yellow lines on this particular section of the road were removed a few years ago.
In the meantime, Don Connell has sworn that he will not be paying his £70 parking charge.
Fairer Car Parking Management with HX
At HX Car Park Management, we pride ourselves in our fair approach to car parking management. We value transparency, we are non-confrontational and we will always make the issuing of a parking charge notice (PCN) our last resort. To find out how parking on your land could be better and more fairly managed, call us today on 03330 066316. Alternatively, you can fill out a contact form on our website.
Contacting us is easy...
If you have a question about our services or equipment, would like a free survey or simply want to hear more about the unique way we do things at HX, our team is here to help.