Private Parking Myths
Thu Feb 2021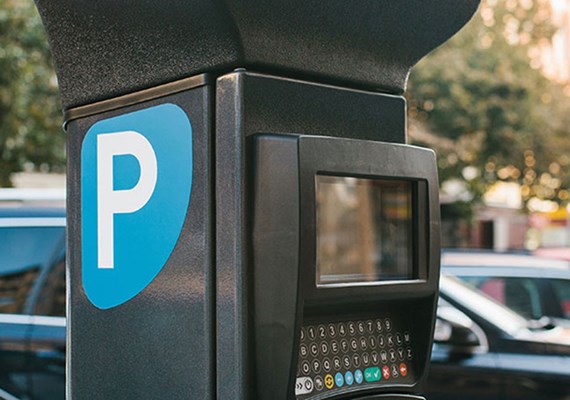 Private parking companies are often seen in a negative light, as some kind of 'scam', but in fact, we offer a positive and beneficial service for land and business owners. The private management of car parks is commercially necessary for landowners. They have a right to manage their private land as they see fit, and allow motorists to use this land for parking under certain terms and conditions.
The contracts formed between parking companies and land owners, and its clauses, are there to prevent abuse of private land. This is commercially necessary as the landholder needs to manage their land in order to ensure that their business can run successfully. The terms and conditions of parking on private land are obtained by agreements between the landowner and their managing agent or car park management company, and it is the obligation of the motorist to comply with these when they park in the car park.
There are many myths relating to private parking companies and the PCN's (Parking Charges Notices) they issue, we've chosen five of the most common myths and explained the truths about them.
PCN's issued by private parking companies are not enforceable
There has been a common misconception for a while that if a Parking Charge isn't issued by the police or a council then it can be ignored. Parking Charges are often referred to as invoices rather than charges. While a Parking Charge Notice and a Penalty Charge Notice (issued by civil enforcement officers, council, police) are different, they are both used to regulate parking conditions and are both enforceable. If ignored, Parking Charges Notice's can be escalated to court resulting in increased costs for the motorists, and in some cases can leave motorists with a CCJ.
If you're issued a Parking Charge Notice and you think this has been issued by mistake or there were mitigating circumstances, you can appeal. If you decide to appeal then you have 28 days to do so.
Blue Badge holders can park anywhere
Unless stated on signage, Blue Badge holders must abide by the same terms and conditions of the car park as other motorists on private land. When parking in a marked disabled bay a valid Blue Badge must be in clear view, with the expiry date and hologram on show.
Blue Badge holders are still required to pay and display when parking on private land, as with any motorist it is always essential to check signage to note any specific terms and conditions on the site.
Car park wardens have targets to meet with regards to the number of PCN's they issue
This is false, the IPC (International Parking Community) Code of Practice states;
"Operators must not use an incentive scheme which focuses solely on the volume of Parking Charges issued."
The Code of Practice is in place to ensure transparency and fairness throughout the private parking sector. Members of The IPC who issue parking charges within the private parking sector are required to subscribe to the IPC's Accredited Operator Scheme (AOS) and adhere to this Code of Practice which defines the necessary core standards. Failure to comply with the Code of Practice can result in suspension or termination of the private parking operator's membership.
If a pay and display ticket is purchased it does not matter if the registration is input incorrectly
If a motorist decides to remain on the land they must abide by the terms and conditions. One of the terms and conditions of parking on a pay and display site is to ensure they have entered their full and correct vehicle registration when making payment. Even if a motorist enters this incorrectly by one digit, they are liable for a Parking Charge Notice.
At HX we pride ourselves on our fair and ethical approach to parking and therefore have a two-digit allowance in place to allow for human error. All Parking Charge Notice's at HX are manually vetted by our processing team in order to adhere to this allowance. However, it is imperative to note that not all private parking operators process in this way and it is essential that in order to prevent a Parking Charge Notice from being issues motorists must enter their full and exact vehicle registration.
A physical PCN must be placed on the windscreen for it to be valid and enforceable
False! Many private parking operators use ANPR cameras to manage sites. Still images are captured of vehicles/vehicle registrations on entry and exit to the car park. If a vehicle breaches the terms and conditions of the site the details are then sent to the DVLA for keeper details. Once the DVLA provide the keeper details a Parking Charge Notice is then sent in the post.
Not all sites use ANPR camera technology, some use wardens in order to ensure correct use of disabled bays, parent and child bays etc. When wardens are used, motorists may be issued with a physical Parking Charge Notice (PCN) at the time but can also receive a PCN through the post as with ANPR managed sites.
The internet is full of misconceptions about the parking industry, it is important to deal with any Parking Charge Notices received as soon as possible by either appeal or payment to avoid increased charges or litigation.
Contact us below for business enquiries ONLY*
*Any appeals or general enquiries will NOT be dealt with via this form and must go through the appropriate procedure. If you have a question about our services or equipment, would like a free survey or simply want to hear more about the unique way we do things at HX, our team is here to help.