Self-Issue: The Future of Car Park Management?
Wed Mar 2018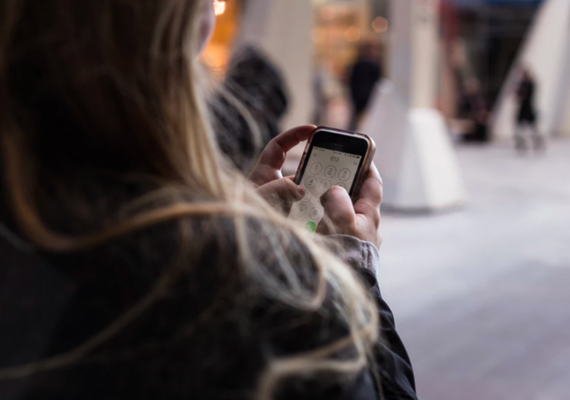 Self-Issue Car Park Management: Earn Revenue and Gain Control
Self-issue is the future of car park management, as it allows land owners to manage and enforce parking charges on their own land, without the legwork, and receive a £10 commission for every paid parking charge notice (PCN) that they issue.
HX Car Park Management's self-ticketing app offers nationwide coverage and allows our clients to issue parking charges on their land, at their discretion, without needing to attach a physical ticket to the vehicle's windscreen. This non-confrontational approach is favoured by many of our clients as the ideal way to manage and regulate parking on their land.
HX Car Park Management's self-issue kits come free of charge, with no set-up fees, and the landowner receives a £10 commission for every paid PCN issued, paid to them at the end of every month.
There are three simple steps to implement self-issue car parking enforcement on your land:
Contact HX Car Park Management today on 03330 066316, or sales@hx-pcn.com
HX Car Park Management will then sign you up, free of charge, and install the relevant signage on your land. Once downloaded, our self-ticketing issue is very easy to use and we even offer free training to get you started.
You're then ready to issue your first parking charge!
How Does Self-Issue Car Park Management Work?
You will be able to issue your parking charges via our easy-to-use mobile app, by simply submitting four photos of the offending vehicle. HX Car Park Management then manages your submissions from our head office and issues PCNs to the relevant vehicle owner by requesting the name and address of the vehicle's registered keeper from the DVLA. We then send the PCN to the registered keeper in the post.
Once you have submitted your parking charge to HX Car Park Management via our mobile app, you won't hear any more until the PCN has been paid, as we manage all aspects of the process on your behalf, including payments, appeals, and so on.
The self-issue approach to car park management operates under complete confidentiality. All tickets, signs and other paraphernalia are designed to HX Car Park Management's branding, and display our information, with no reference to the landowner.
At all times, the enforcement of all PCNs issued is carried out in line with the law and with the relevant code of practice set out by the International Parking Community (IPC).
Self-Issue with HX Car Park Management
If you would like to implement self-issue car park management on your land, or simply wish to know more, please feel free to contact HX Car Park Management on 03330 066316, or email sales@hx-pcn.com.
You can also read more about self-issue car park management on our website.
Contacting us is easy...
If you have a question about our services or equipment, would like a free survey or simply want to hear more about the unique way we do things at HX, our team is here to help.