Should hospital car park management be more ethical?
Wed Jul 2018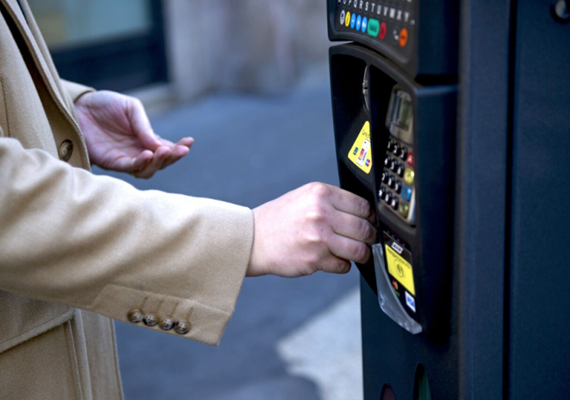 The issue of our hospitals' car parks, and how ethically these car parks are managed, has long been in contention. Once again, the NHS staff, patients and visitors are calling for a more ethical approach to car park management in our nation's hospitals. Could change be afoot?
Hospital parking firm slammed for "cashing in on the sick" as profits skyrocket
One of the UK's largest hospital parking management companies has come under fire following a rise in profits. Accounts show that the company made a £9.8 million pre-tax profit last year, rising 48% from £6.6 million in 2016.
The company is Britain's largest private parking firm, with 3,500 sites countrywide, including at least a dozen hospitals. The accounts also revealed that annual revenue rose to £38.2 million from £31.1 million. Drivers and patients accused the company of "profiting from the sick".
"It's quite wrong for private firms to be coining it in at the expense of NHS staff, patients and relatives who need to park at hospitals across the country," said Sara Gorton, Head of Health at UNISON.
The majority of England's NHS trusts rely on private firms for the management of hospital car parks, under contracts worth hundreds of thousands of pounds, and say that the income from charges is paramount to the investment into both car park maintenance and improvements and patient care.
Some trusts permit free parking for certain patients and relatives, such as those undergoing chemotherapy.
Regulations from the Department of Health stipulate that NHS parking charges are necessary to ensure that the NHS does not end up "subsidising" commercial activities such as shopping facilities. According to the British Parking Association (BPA), hospital car parks were congested and chaotic before the charges were introduced, with vehicles parking with no consideration for others, often inhibiting access for emergency vehicles. The free parking was also frequently abused by commuters, shoppers and local workers.
The effect on the car park management industry as a whole
These issues surrounding NHS parking have, once again, placed car park management firms in a negative light. It is important to remember, however, that not all car park management firms would have handled the situation in the same manner.
Ethical car park management by HX
HX Car Park Management is committed to the fair and ethical treatment of NHS visitors and staff. Our key value is transparency and we are always striving to build trust with the British public. We achieve this through our fair and rational approach to car park enforcement, always making the issuing of a ticket our last resort.
With staff permit schemes, automatic number plate recognition (ANPR) systems and all packages bespoke to requirements, we can perfectly tailor our car park management services towards the unique requirements of the NHS.
To find out more about the services offered by HX Car Park Management, please feel free to contact us. You can call us on 03330 066 316, email sales@hx-pcn.com, or fill out a contact form on our website.
Contacting us is easy...
If you have a question about our services or equipment, would like a free survey or simply want to hear more about the unique way we do things at HX, our team is here to help.