Who are the IAS - Independent Appeals Service
Thu May 2021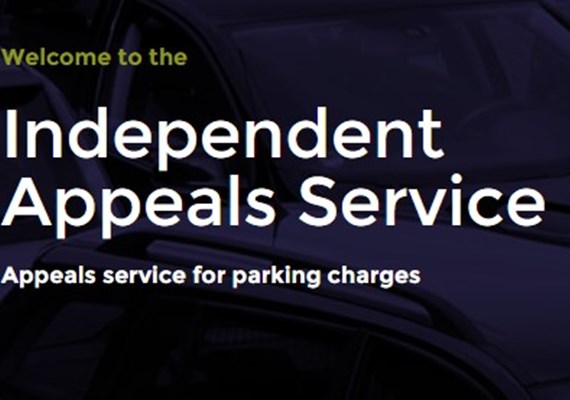 Parking operators who are members of the IPC's Accredited Operator Scheme (AOS) are required to give motorists the opportunity to appeal against a PCN. This is assigned by the IPC's Code of Practice. If the motorist feels that the PCN has not been resolved to their satisfaction, the parking operator must provide access to a free and independent appeals process. This is implemented by the Independent Appeals Service (IAS).
Alternative Dispute Resolution
The Independent Appeals Service (IAS) is a certified Alternative Dispute Resolution entity. The IAS was created to provide a truly independent review on the lawfulness of parking charges imposed by private companies. Appeals are considered by independent adjudicators, known as 'ADR Officials'. There are a number of ADR Officials that consider the appeals which are all overseen by a Lead Adjudicator whose role is to maintain the integrity of the service. All Officials are qualified solicitors or barristers who are appointed under a contract of self-employment of open duration.
The International Parking Community (IPC) provides electronic services to the IAS to allow the processing of the appeals. However, the online appeals system fully automates the processing of the appeal. Only the person appealing, the parking operator who issued the charge, and the Adjudicator have any influence in the outcome, ensuring complete separation from the IPC.


IAS Adjudicators
The Adjudicators are all qualified solicitors or barristers. They are duty-bound by their own professional standard bodies to uphold the rule of law and to maintain independence;
The Adjudicator's compensation for considering each appeal is the same no matter what the result.
The Independent Adjudicator is only allowed to consider the lawfulness of the charge. They can't allow appeals based purely on mitigation. Motorists may appeal on any ground which undermines the lawfulness of the charge, or if they feel the suggestion that they are liable is questioned.
The Adjudicator can consider only the information provided by the appellant and the operator.
Appeals Service
From the date the parking operator declines the motorist's appeal through their internal process, 21 days are granted to lodge the appeal with the IAS. Once the appeal has been reviewed by the adjudicator the operator is bound by the IPC Code of Practice to uphold the decision. Failure to do so may result in the activation of the IPC's sanction scheme.
The IAS is a complimentary appeals service to help motorists and IPC AOS members resolve PCN disputes in a timely and efficient manner. Motorists are encouraged to use the service to prevent the lengthy process of County Court enforcement.
Contacting us is easy...
If you have a question about our services or equipment, would like a free survey or simply want to hear more about the unique way we do things at HX, our team is here to help.