Why use ANPR camera systems?
Tue May 2018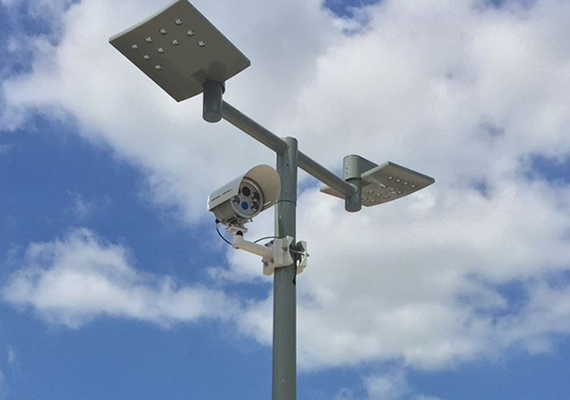 ANPR camera systems have represented one of the biggest changes to the car park management industry in recent years. There are a number of benefits to using ANPR camera systems in parking enforcement.
What is ANPR?
ANPR stands for "automatic number plate recognition" and is the process by which cameras are able to automatically read number plates and record the times at which all the vehicles parked on your land enter and exit. A parking charge notice (PCN) can then be issued to vehicles in breach of the terms and conditions.
ANPR camera systems can be used either for maximum stay car parks (retail parks, shopping centres, supermarkets, etc), pay and display parking or for electronic permit schemes.
The benefits of ANPR camera systems
ANPR operates 24/7
Unlike warden patrol, ANPR camera systems operate 24 hours a day, 7 days a week, meaning that service operation is uninterrupted throughout the year.
Efficiency and reliability
An ANPR camera system is fully automated and does not require staff or personnel to be present in order to ensure its operation. This leads to increased reliability, as well as adding a unique non-confrontational approach to car park management which many find to be more successful than conventional warden patrol. For best results, however, some prefer to use ANPR camera systems in conjunction with warden patrol.
The use of 3G technology
To get the best results from your ANPR camera system, it is often advised to employ 3G/4G technology. HX Car Park Management uses the latest 3G/4G technology in its ANPR camera systems, meaning that, unlike many others, these systems are not dependent on an on-site PC or internet connection.
Real-time analytics
Some ANPR camera systems facilitate the access to live and historical statistical reports. HX Car Park Management's ANPR camera systems include market-leading software, equipped with highly advanced reporting capabilities.
ANPR camera systems by HX Car Park Management
As ANPR camera systems are so efficient and function independently of staff or personnel, vehicles entering and leaving your land will be recorded. HX Car Park Management have integrated a white list system into the ANPR camera systems that we offer. This means that you can input the vehicle registrations of any staff, visitors or contractors who you do not wish to charge for parking on your land. These vehicle registrations can be white listed for as long as you like; you can white list a vehicle for an hour or do so indefinitely.
HX Car Park Management supply ANPR camera systems, in addition to signs and the relevant installation services. We also supply pay and display machines, where the machines are installed by us, but 100% of the revenue goes straight to you.
Contact HX Car Park Management about ANPR camera systems
HX Car Park Management is a member of the International Parking Committee and the British Parking Association.
If you think ANPR camera systems may be the right solution for your land, please do not hesitate to contact HX Car Park Management:
Phone: 03330 066 316. Email sales@hx-pcn.com or, alternatively, you can fill out an enquiry form on our website.
Contacting us is easy...
If you have a question about our services or equipment, would like a free survey or simply want to hear more about the unique way we do things at HX, our team is here to help.